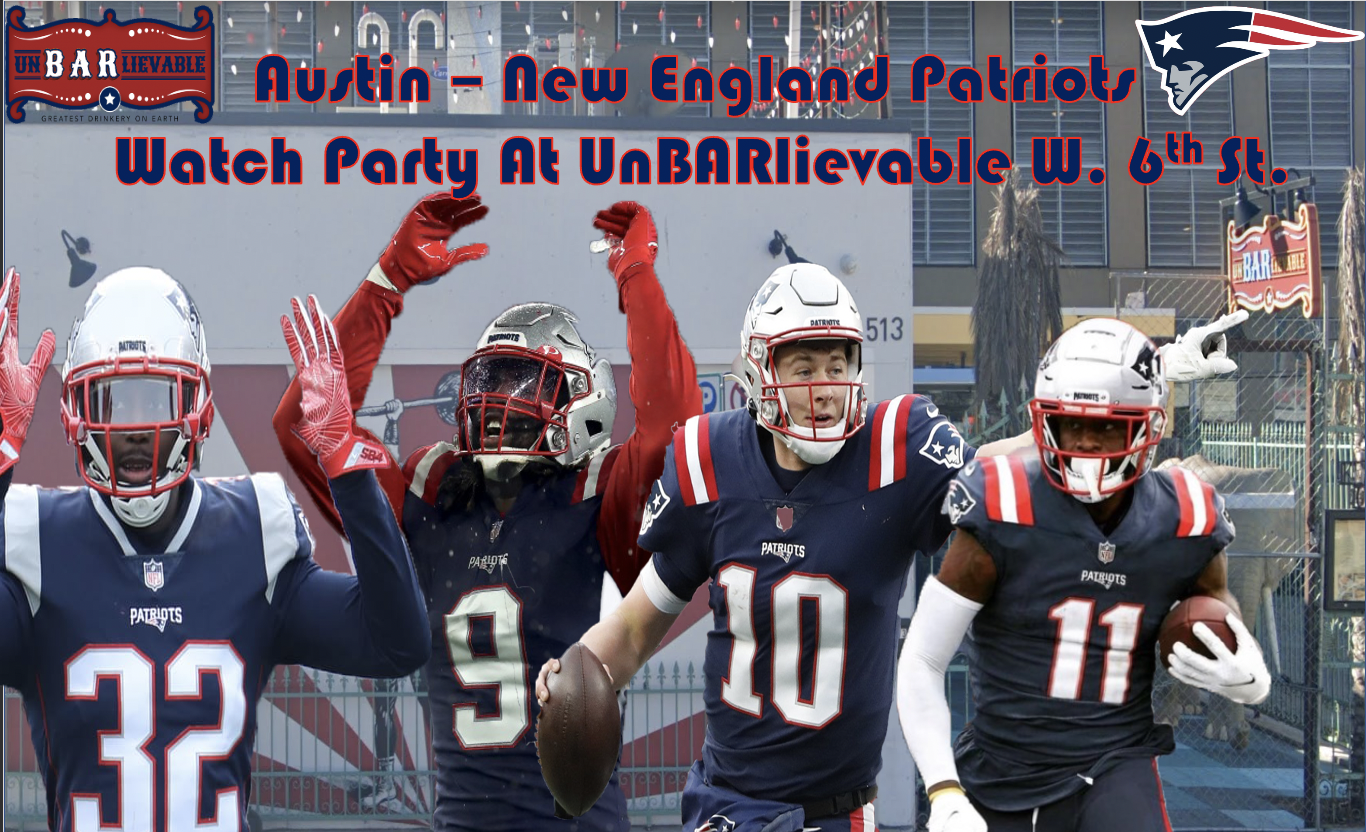 UnBARlievable (West 6th)
Austin, TX 78701 United States
Phone: (512) 774-4311
Bar Information
Join us at UnBARlievable West 6th St. located at 513 W. 6th St. We will be watching the games here for the 2022 season! The venue is dog friendly and is a bar so it is 21+ The game will be on every tv in the house including the monster big screen. Game Audio will be on, we will have Pats Flags and Banners up. And all your Pat Game favorites! We will be raffling off jerseys and other prizes!
Follow us on Facebook at - https://www.facebook.com/ATXBostonSportsFans
Instagram - ATXPats
Do Your Job! LETS GO!