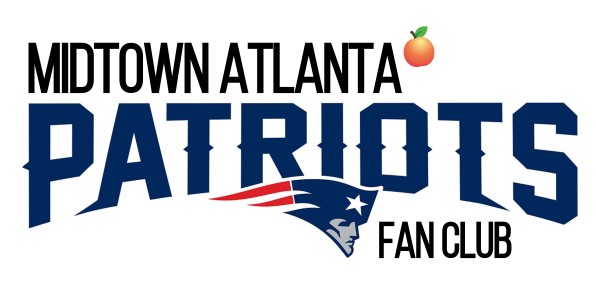 Midtown Atlanta New England Patriots Meetup Fan Club
Atlanta, GA 30309 United States
Club Information
Come cheer on the Pats at Fado Irish Pub on Peachtree Street in Midtown Atlanta!
Relocated to Atlanta? Visiting for the weekend? JOIN US! We provide the only in-town Atlanta ('Inside the Perimeter' or 'ITP' as it's known here), official fan club location for New England Patriots fans to watch the games together WITH SOUND!
We gather for every Patriots game and for occasional Sox, Celtics and Bruins games. Fado Irish Pub & Restaurant is located right in the heart of Midtown Atlanta on the corner of Peachtree Street and 8th Street - in between downtown and Buckhead and adjacent to all in-town neighborhoods. Fado Midtown hosts our Pats group in their semi-private back room and patio, and provides great sound, a dedicated server and Pats-themed food and drink specials for every game! We host raffles, trivia and giveaways, and even have Midtown ATL Pats Nation t-shirts for sale! (All proceeds benefit the Patriots Charitable Foundation.) For more details check out our Facebook, Instagram or joint Meetup pages.
COMING TO ATLANTA FOR THE PATS/FALCONS GAME NOVEMBER 18, 2021?! JOIN US FOR PRE-GAME AND POST-GAME FESTIVITIES!
Join us on Thursday November 18 at Fado Irish Pub in Midtown Atlanta for PRE-GAME, GAME WATCH and POST-GAME parties! Fado Midtown is just 2 miles from Mercedes-Benz Stadium! For the pre-game, we'll have a DJ spinning Boston tunes, food and drink specials, and a raffle starting at 4pm - and we'll be selling Pats Nation ATL t-shirts. Coming into town early or staying through the weekend? We'll also host Pats fans on Wednesday night Nov 17 at 7pm (Celtics/Hawks game watch!); on Friday Nov 19 for a Hangover Brunch at 11 am (with Pats Trivia); and on Friday night with a DJ spinning Boston tunes starting at 9pm. Click here for more information.
Keep an eye on our Facebook and Instagram pages - or email ATLPatsFans@gmail.com to learn more!
GO PATS!
Stats
Established Date:

September 10,2017

Last Updated:

2 days ago

Members:

48

Yearly Dues: